About Dr Shea Body Butter – The Journey.
Dr Shea Body Butter Story.
I'm Mike, founder of Dr Shea by day, an entrepreneur by night, that's when I get my best ideas. I live in London, a former music artist of the No1 recording band, So Solid Crew. (The good old days.) Qualified personal trainer NVQ Level 3.
After suffering years of facial scarring from ingrown hairs, I had a lack of confidence due to my appearance.
Using Shea Butter and black soap has improved my condition so much that I rarely get ingrown hairs now.
Dr Shea Started Trading Officially In 2017.
We have been buying and trying out different shea butters at least 5 years prior.
I became more conscious of what I was putting on and in my body once I had learned the causes and effects of unnatural products. I didn't turn Vegan or Vegetarian, I just made subtle changes and started there.
I and my friend use to get raw shea from a shop in Brixton market. "The Indian man that sells all the hair & skin care products and is in every local urban demographic area".
My mother-in-law used to bring us raw Shea from Ghana too. That's when I was able to experiment with fragrances and textures.
It was amazing. When my children came to stay I showed them what I had been working on.
Together, that day, we made Dr Shea Tea Tree. Shea Butter bought us family memories I will never forget and will cherish forever…
From there, I went on to visit Ghana, what an experience. From the food and learning how to make black soap, to the President's hotel, just wow…
I met No1 Rapper Sarkodie, and he believed in me and posted my products on his 3 million followers' Instagram page. Since then we have become a No 1 preference amongst users.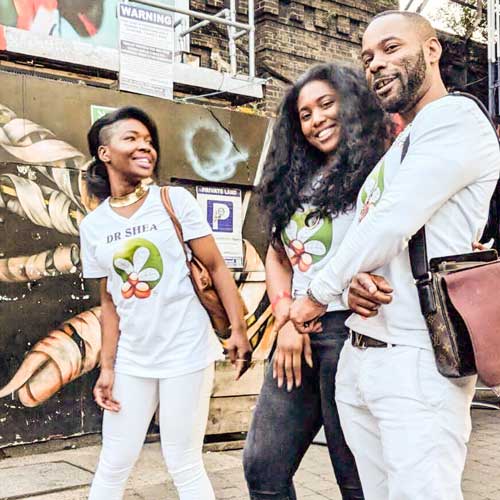 Our Vision
At Dr Shea we have the vision to provide customers with confidence and not a concern for their own natural beauty.
Enhancing Beauty Naturally.

Promoting Natural Beauty.

Educate & Inspire Natural Beauty.
Our Mission
Our mission is to ensure the next generation grows up with a positive attitude towards natural beauty, health, and conscious well-being.
By working closely with our local community and listening to our customers, we are able to provide a unique body butter experience and the No1 organic black soap.
Ensuring our products are made of the highest quality ingredients Dr Shea provides our customers with the best natural experience possible.
Educating our customers is key to our mission as knowledge brings confidence and we think everyone should be happy with the skin they live in.
Dr Shea Body Butter Video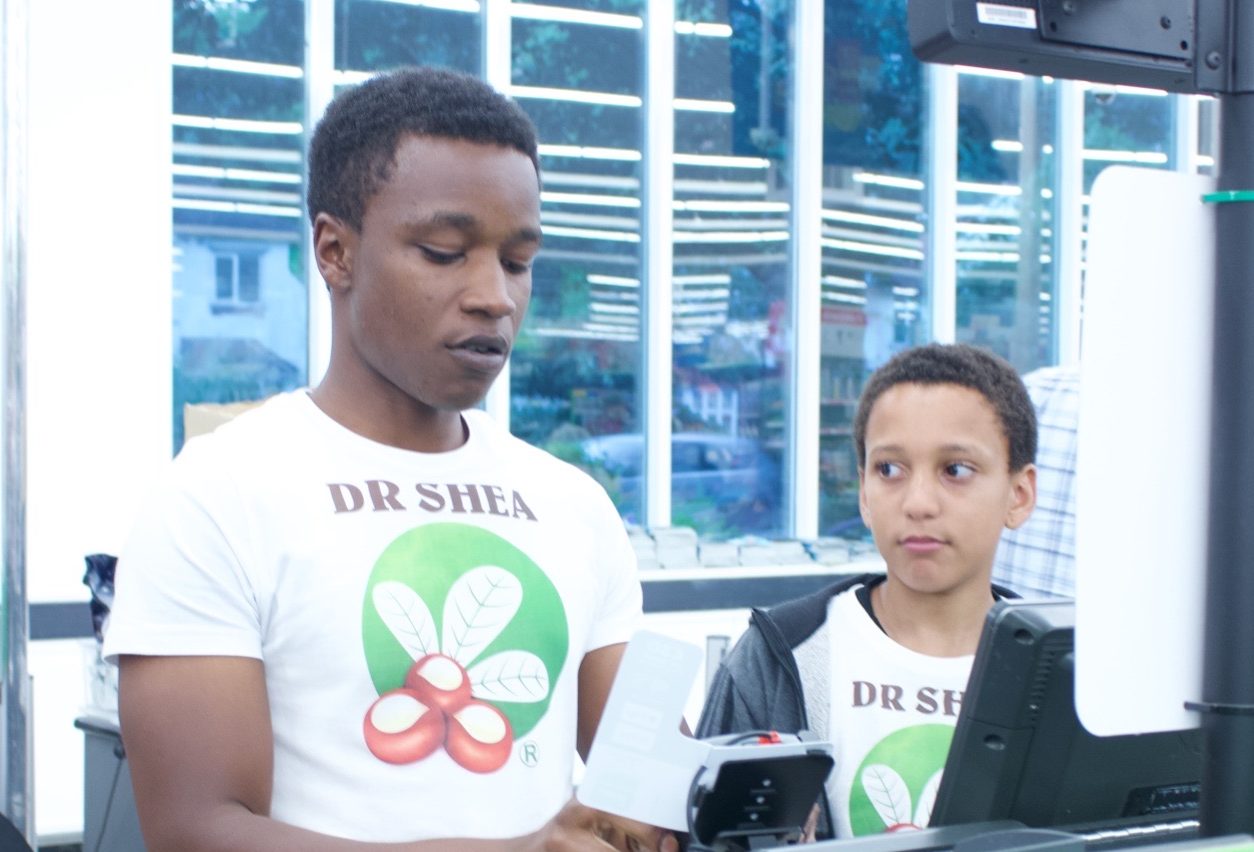 Users Of Dr Shea Products.
Sarkodie (International Afro Beats Superstar)
Lisa Maffia (So Solid Crew Member)
Dillian Whyte (Heavyweight Boxing Champion)
Dr Umar Johnson (Psychologist)
Janet Kay (International Reggae Superstar)
Stylo G (International Reggae Superstar)
Twin1 & Twin2 (So Solid Crew MC's)
Queen Ifrica (International Reggae Superstar)